Theras A. Gordon Wood ‐ ‐ Company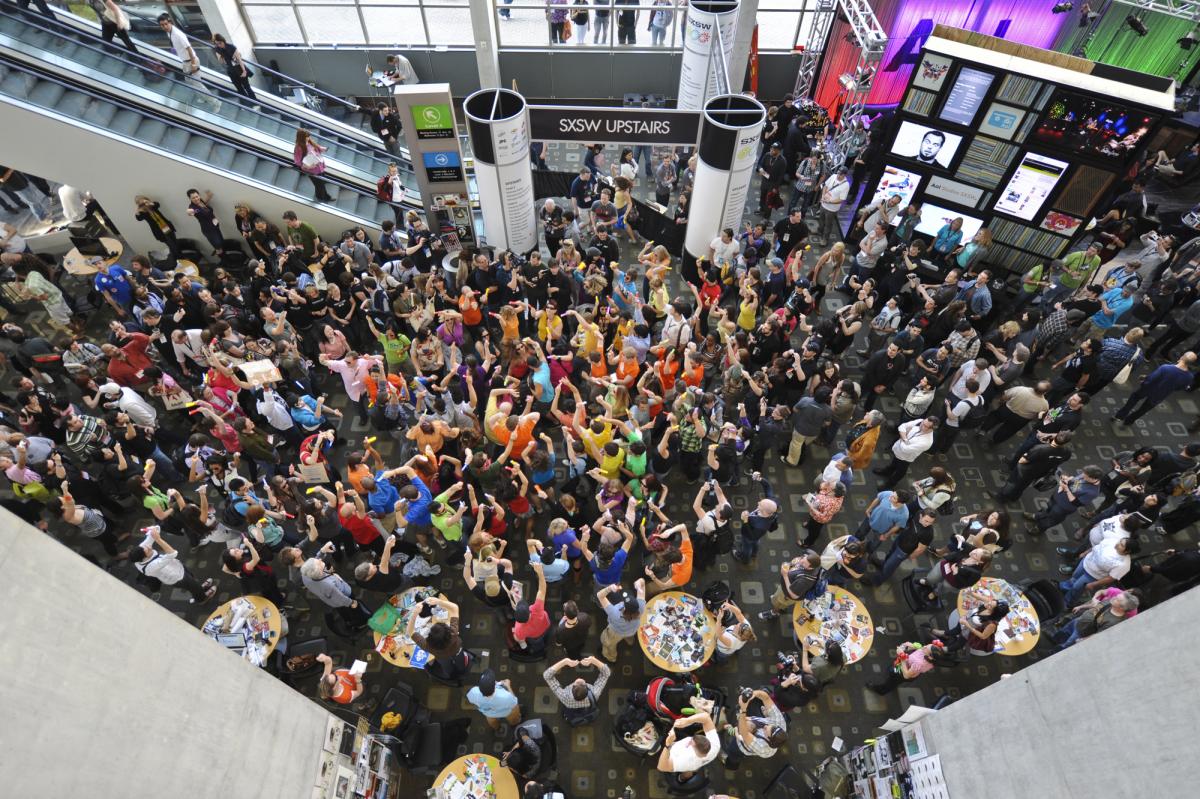 Get Ready, SXSW, Here We Come!
SXSW is not just about shaking hands, wheelin' deals, and basking in the spotlight of creative prowess (okay, for some it's totally about that), it's also about the celebration of creativity. You might even say it's the cultural renaissance fair of our modern age. (From digital gurus, to inspiring tech startups, to music, to film… what's not to love!)
Nowadays, anyone can be a creator-designer-photographer-journalist-curator, merely by way of our digital world. So each year you've got to find creative ways to make heads turn — the same is true at SXSW. (Filming Earth from space and delivering it via an open-source, interactive platform is pretty creative, no?)
Now that the UrtheCast cameras are nearing completion and agreements have been solidified with MDA, RSC Energia, and the European Space Agency, we're looking a little closer to home, directly at our interactive platform. Each year, the cultural significance of a conference like SXSW is heightened, which is why UrtheCast is journeying to the centre of it all, Austin Texas, to unveil Alpha One — the first iteration of our powerful new platform. So, beginning next week, SXSW attendees will be able to see, scroll, tap, pan, and zoom high-definition video footage on the UrtheCast platform.
UrtheCast team members from San Francisco, Vancouver, and Calgary will all congregate at SXSW to unveil Alpha One, present our case study, and soak up everything there is to do at SXSW. You can keep up with all our happenings down in Austin by keeping your eyes peeled to our special SXSW blog series, Facebook updates, live SXSW tweets, and Instagram shots.
If you're going to be in Austin, definitely stop by booth #646, because we'd love to say hi and show you first hand what we've been up to. (Bonus: you might even be able to score some exclusive UrtheCast gear and play around with our platform.)
Not only will SXSW attendees will have the opportunity to try out some stellar UrtheCast platform functions, they'll be able to see UrtheCast's Head of Product, Matt Boyd, give a presentation at Next Stage: BUILT, Tuesday March 13, 12PM CST.
Even if you can't make it to SXSW, later that Tuesday at 4PM, internet users from across the globe will be able to take part in our weekly televised Ustream Q&A session. Here, users will be able to ask our team members any question they might have about the UrtheCast platform.
"The way we're rolling out this version is in keeping with the interactive nature of our platform and our commitment to building dynamic communities," says Matt Boyd, Head of Product at UrtheCast. "Our team is involving our users in the development process as much as possible. This really gives us a great sense of how they interact with the features, and how they'll want to interact with it in the future."
This year's SXSW conference is where the functionality and interactivity of the UrtheCast platform will begin to shine, as users will be able to interact with social media while interacting with footage of Austin. Geotagging capabilities will allow aggregated tweets to pop-up on the platform as SXSW twitter users walk by the UrtheCast booth. Tweets will be aggreggated via a hashtag (#SXSWUrtheCast), and the resulting pop-ups will be clickable as the user interacts with the aerial footage.
"We're hoping to get a sense of what people will be looking for when the cameras go live; how they want to benefit from the fact that this is an open-source project," says Eric Bieller, UrtheCast's Head of Development.
Come Summer of 2012, the UrtheCast platform will enter its Beta testing stage and will incorporate almost all functional features and capabilities. If you'd like to become a beta subscriber, please visit urthecast.com.
Remember, for all UrtheCast happenings at SXSW be sure to follow along with next week's blog. Also, give us a 'follow' on Twitter, add us on Instagram @UrtheCast, and 'like' our Facebook page.